Morning Mist is a freelance production house, creative team here includes, Graphic designers, Illustrators, 2D and 3D Animators,webdesigners and web programmers from the animation and multimedia industry, bringing with them vast years of experience. We are concentrated on print promotions, audio visual promotions for select projects, web designing.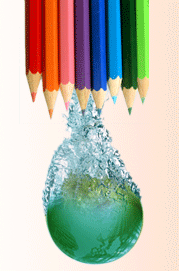 We assure that Morning Mist will be a delight to work with, We provides interactive and visually effective designs and concepts for production houses and corporate clients. We undertake projects pertaining to Web-designing, Architectural Walkthrough,Interior models,Effects production, Logo and Title animation.

We produce all genre of print promotions, audio visual promotions and for select projects, on line promotions and web designing. We are committed to the work we do, for we do what we love.

Heartiest welcome to the world of Morning Mist.We love to call our working pattern less formal. And the technicians associated with this agency are less tamed too, for commercial creativity is about producing promotional message that can touch the heart, straight. Here we care the theory of permutations and combinations to hire over service, We are committed to creating successful advertising campaigns and we welcome you to invite us to assist you.